Repair Dental Decay With Tooth Fillings in Arlington
Sooner or later, there's a good chance you'll need a tooth filling to repair a cavity. When that time comes, you can feel confident that the experienced dental team at Fielder Park Dental will place your filling as quickly, comfortably, and efficiently as possible. Our tooth fillings in Arlington can help you: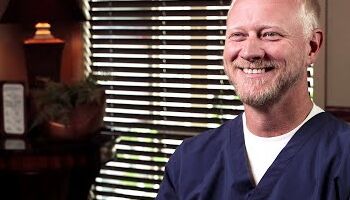 Image Title: Tooth Fillings
Get strong and natural looking fillings
Read Transcript
Get strong and natural looking fillings
So tooth fillings are one of the initial steps that we can provide for a healthy mouth for patients. It allows us to remove bacterial infection of teeth, replace them with a bonded composite material that allows us to not have to remove a bunch of tooth structure like we used to in the past. Put those old silver fillings in there, now we can use tooth-colored materials that bond to the tooth and actually strengthen the tooth in that situation versus something that could potentially weaken it.
Stop further damage from decay
Bite and chew more comfortably
Maintain an attractive smile
Enjoy peace of mind about your oral health
If you suspect you could need a tooth filling, call our office today at 817-275-4817 to schedule an appointment. Sedation is available through nitrous oxide (laughing gas) or a small pill if you're nervous about your procedure. Laughing gas is complimentary.
A Tooth-Colored Filling Will Reinforce Your Tooth
Even if you practice good oral hygiene at home and visit us every six months for a checkup, you still might end up with a cavity. If we find decay, we can place a sturdy tooth filling that will repair the damage and help keep your teeth strong.
At Fielder Park Dental, most of the fillings we place are metal-free, tooth-colored composite fillings that blend in naturally with the rest of your smile. We also offer traditional amalgam fillings that are silver. We'll help you determine which type of tooth filling will work better for your situation.
Many patients choose composite fillings because they are more attractive, and others will not even notice that you've had a filling placed. A bonded tooth-colored filling can restore a broken or decayed tooth. Bonded fillings can make your tooth stronger than an amalgam filling as well. Plus, you may enjoy the peace of mind knowing that there's not any metal in your mouth.
If the broken or decayed tooth is left untreated, a more extensive and expensive treatment may be needed to maintain the tooth, such as a complete dental crown.
Visit us for tooth fillings in Arlington to repair your teeth. Call Fielder Park Dental today at 817-275-4817 to schedule an appointment, or make one online.