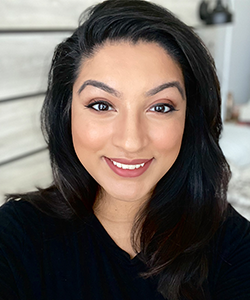 Dr. Maria Joseph grew up in Irving, Texas where much of her family still resides. She attended the University of Texas at Dallas for her undergraduate studies. During this time, she regularly volunteered at a mission dental clinic and developed her passion for dentistry. She later graduated from the University of Texas Health Science Center at San Antonio where she received her Doctorate of Dental Surgery.
Dr. Joseph is committed to building on her clinical skills through continuing education in various forms and is a member of the Academy of General Dentistry where she is pursuing a fellowship. Her practice philosophy includes providing personalized care with a consistent dedication to quality and integrity. Dr. Joseph understands the importance of maintaining open communication with all of her patients so that they can achieve healthy and beautiful smiles
Dr. Joseph married her husband in September of 2020, and the couple settled in the Dallas area to be close to extended family.
Outside of the dental office, Dr. Joseph enjoys spending time with her family and friends, developing her skills in interior design and event planning, and staying active.
.