Make Your Smile Whole Again With Dentures in Arlington
Dentures in Arlington aren't the newest way to replace teeth. However, they are a reliable and cost-effective way to make your smile whole again. It's no coincidence that a tooth replacement that originated in the 7th century BC is still popular today.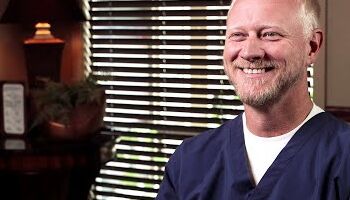 Image Title: Dentures
Regain your health and happiness
Read Transcript
Regain your health and happiness
Dentures allow patients who are having difficulty eating to be able to eat. They allow patients who are having difficulty speaking to be able to speak. One of the most noticeable things is they allow patients to smile that haven't been smiling for years. They help us restore what we've had to remove, to alleviate pain and infection. They overall provide a healthier patient.
Modern dentures will:
Restore your confident smile
Give you the ability to enjoy many different kinds of foods
Fill out your cheeks so your face looks younger
Give you a choice of conventional dentures or dental implant dentures
Call 817-275-4817 today for a consultation. Our dentists will examine you, review all your dentures options, and help you select the replacement teeth that will best suit your needs.
Prevent Bone Loss With Dental Implant Dentures
Conventional dentures restore your smile's appearance and function. However, they don't provide the kind of stimulation your jaw needs to stay strong. After you lose teeth, your jaw shrinks over time due to a process called resorption. This gives your face a sunken look and requires periodic relinings to maintain a secure fit for your replacement teeth.
Your jaw will stay intact if your replacement teeth are attached to dental implants. With our implant expertise, we offer several kinds of dental implant dentures:
Implant-Retained Dentures – A system of snaps and balls keeps your teeth securely in place, with no adhesive needed.
Implant-Supported Dentures – Our dentists will anchor your replacement teeth to a sturdy metal bar. Doing so gives you bite strength similar to what you enjoyed prior to losing teeth.
All-on-4® Dental Implants – This procedure, during which we attach a full arch of fixed replacement teeth to four carefully placed dental implants, is more affordable than other full-mouth implant options.
Choose From Other Dentures Options
Not everyone can or wants to get implants. That's why you'll find other kinds of dentures here:
Full Dentures – Replace every tooth in your mouth with this reliable option.
Partial Dentures – Partials work well if you have some healthy teeth remaining and would prefer to avoid extracting teeth.
Temporary Dentures – You can wear temporary dentures while your mouth heals following teeth removal.
For dentures in Arlington, call Fielder Park Dental at 817-275-4817 or schedule an appointment online.