Gain Confidence With a Smile Makeover in Arlington
Whether you want to change a little or a lot about how your smile looks, the Fielder Park Dental team can perform a smile makeover in Arlington that will give you the beautiful results you want.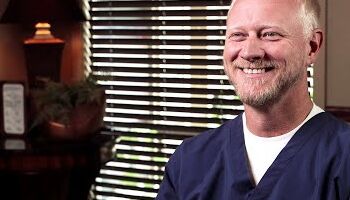 Image Title: Smile Makeover
Address your concerns and desires
Read Transcript
Address your concerns and desires
So, studies show that people feel like their smile is one of the most important things in their appearance. For us to be able to help with that through a smile makeover is actually quite an honor. So, what we want to do is find out what the patient's concerns are with their smile and try to help them achieve the goals that they have. The smile makeover can be something as simple as reshaping a tooth, moving teeth through orthodontics, placing porcelain veneers, or even sometimes for some people it's actually moving teeth and placing implant restorations, but it's all based on what the patient's desires are, not what our image of a beautiful smile is.
Our dentists will:
Assess you with advanced technology like digital X-rays
Present all your cosmetic dentistry and restorative dentistry options
Answer all your questions so you can make informed decisions
Use a wax model and/or digital images to show you what your smile improvements will look like
Help you create a makeover plan that makes good use of your time and money
Use some of the latest treatments, like the Chao Pinhole® Surgical Technique for repairing receding gums, to improve both your appearance and your dental health
Start your makeover with a consultation with one of our dentists! To schedule one, call us today at 817-275-4817.
Choose From Many Cosmetic & Restorative Procedures
From straightening crooked teeth to whitening dingy teeth, you'll find treatments to correct nearly any smile flaw:
Invisalign – Straighten teeth with clear aligners instead of metal braces so you won't feel self-conscious during your orthodontic treatment.
Dental Veneers – These ultra-thin dental restorations can hide and repair numerous issues, including stains, chips, minor cracks, pits, and small gaps.
Teeth Whitening – You can choose an in-office treatment with the GLO system for fast results or a home treatment with custom-made trays for more incremental whitening.
Teeth Contouring – Enjoy a beautifully uniform smile after we smooth out small chips, uneven tooth edges, and similar imperfections.
Tooth Bonding – For a less costly alternative to veneers, our dentists can apply layers of tooth-colored resin to your teeth.
Crown Lengthening – We'll remove excess gum tissue so your teeth look longer and your smile appears less "gummy."
Gum Recession Treatment – The Chao Pinhole® Surgical Technique comfortably restores receding gums, with no cutting or stitches.
Tooth Replacement – You can replace missing teeth with dental implants, dental bridges, or dentures.
Dental Crowns – A crown is so versatile it can be used to hide cosmetic flaws or repair damage like cavities and breaks.
To talk to us about a smile makeover in Arlington, call Fielder Park Dental at 817-275-4817 or request an appointment online.