Rebuild Your Smile With Restorative Dentistry in Arlington
The whole team at Fielder Park Dental loves being able to help our patients get their smiles back. That's why we offer restorative dentistry in Arlington; we have many ways to give our patients something to smile about. If you have damaged or missing teeth, with our skilled treatment, you could soon: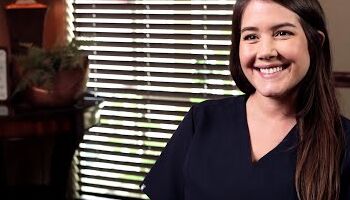 Image Title: Restorative Dentistry
Addressing your specific needs
Read Transcript
Addressing your specific needs
So for the patient with missing or damaged teeth, there are several different options. It's our job as dentists to go through all of those options with you and cater to your needs and see what you're looking for. For very single patient there are a variety of options and it's our job as dentists to make sure that you feel comfortable with all of those options and that we present each one to you and cater to your specific needs.
Eat and enjoy all your favorite foods again
Smile with more confidence everywhere you go
Look younger and more attractive
Improve your overall oral health
Feel better about your appearance
Regain your beautiful smile soon by calling us today at 817-275-4817 to schedule an appointment. You'll find us conveniently located on North Fielder Road, between West Randol Mill Road and West Sanford Street.
Trust Us For Expert Restorative Dental Care
Our dentists have been practicing smile care for many years, so you can feel confident coming to our dental center for all your oral care needs. For your convenience, we're open at 7 a.m. Monday through Friday. If you're nervous, you can take advantage of complimentary sedation in the form of nitrous oxide (laughing gas), or you can request a small pill.
Below are a few types of restorative dentistry you'll have access to as our patient:
If your smile is suffering, do something about it – visit Fielder Park Dental for Arlington restorative dentistry. Call us today at 817-275-4817 to schedule an appointment, or make one online.