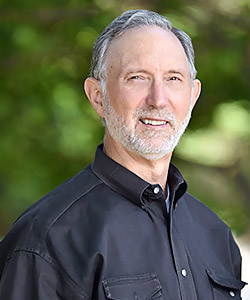 Read Transcript
I do what I do because I enjoy doing what I do. I got into dentistry because I was motivated by a dentist when I was a kid. My mother took me to a dentist. I was probably five or six years old, and that didn't feel too good. And she took me to another one and he had Novocaine and we became best friends. And that's a true story.
The most rewarding part of dentistry is relief of pain. The patient's in pain, and we can get them out of pain. That's what we're primarily here for. Then after that, creating a functional and pleasing smile.
Undergraduate school, studied at college and universities, and then went to dental school for four years. Graduated in 1972, went into the air force immediately after that. Served two years in the air force as a dentist, and then came to Arlington in 1974. I've been in Arlington ever since.
I just like the people here, most of the people I've ever met are really nice people. They appreciate what we do and we appreciate them, and it's a great place to live.
Dr. William W. Saunders graduated from Texas Christian University in 1967 and continued his education at Baylor College of Dentistry (now part of Texas A&M College of Dentistry), where he graduated with a dental degree in 1972.
From 1972 until 1974 he served our great country at the USAF Hospital, Vandenberg Air Force Base, California, as a general dental officer. He was honorably discharged while holding the rank of captain.
In August 1974, he started his private dental practice in Arlington, which he has maintained since that time. He is a member of the American Dental Association, the Texas Dental Association, the Academy of General Dentistry, and the American Academy of Implant Dentistry.
With his commitment to dental excellence, Dr. Saunders has over 500 hours of continuing education with a strong emphasis on treating advanced dental disease. He is highly skilled with surgical procedures and uses dental implants to help create functional and beautiful smiles.
Dr. Saunders and his wife, Betsy, have two grown children, Brian and Kelly, and he is a proud grandfather of five. When he is away from the office, he enjoys fishing, hunting, working on his ranch, and team roping.