Show Off a Healthy Smile With General Dentistry in Arlington
Your smile is one of your most important features, and you need exceptional care from a skilled dentist to keep it shining. That's why we invite you and your family to visit our team at Fielder Park Dental for general dentistry in Arlington.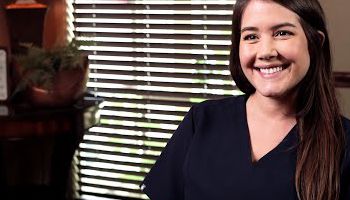 Image Title: General Dentistry
Fantastic preventative care
Read Transcript
Fantastic preventative care
So I think one of the most important parts of dentistry is the patient education and the emphasis on preventive care. And I think our office, along with all of our hygienists, do a really great job in the patient care and patient education. We can fix problems all day long, but if the patient doesn't know what's causing those problems, then we're not giving them the tools to fix them. And so that's one of our main goals here at Fielder Park.
Dr. Mercer and our team provide general dental treatment to help you:
Feel confident about your bright smile
Prevent dental problems from developing or worsening
Preserve the full, comfortable function of your mouth
Keep your risk for dental emergencies low
Give you a smile that helps you make great first impressions
Set yourself up for smile success with our quality care! Call us today at 817-275-4817 to schedule your next dental checkup. We're open at 7 a.m. on weekdays. Our Executive Membership Plan also covers routine care.
Keep Your Oral Health on Track With General Dental Care
The best way to maintain good oral health, along with daily brushing and flossing, is to visit us for routine general dental care. We're here to help you keep your smile sparkling and to tackle any dental problems that may arise throughout your life before they become more serious.
Here are some of the services we provide to keep your teeth and gums in great shape:
Dental Cleanings and Exams – You should schedule a dental checkup about every six months to stay ahead of oral health problems. We perform thorough cleanings and exams to make sure your teeth and gums are clean and your mouth stays healthy. During your exams, we'll perform cancer screenings and take full periodontal measurements to maintain your dental and overall health.
Preventive Treatments – To prevent tooth decay and cavities, we also rely on fluoride varnish, dental sealants, and advanced cavity detection so your oral health and function stay on the right track.
Gum Disease Treatment – If a dental exam reveals periodontal infection, we can deeply clean below your gumline to help you reverse and manage gum disease. Ultimately, this will help prevent tooth loss and other potentially serious health complications.
Keep your smile bright and healthy with our high-quality routine care. Call Fielder Park Dental today at 817-275-4817 to schedule your appointment for general dentistry in Arlington, or make one online.