Resolve Dental Issues With Oral Surgery in Arlington
If you've suffered dental damage, the Fielder Park Dental team can usually repair it with restorative dentistry. However, in some cases oral surgery in Arlington is the best course of action for fixing your smile. It's possible you may also need dental surgery to prepare your jaw for dental implants. No matter why you need it, we'll ensure your treatment goes well!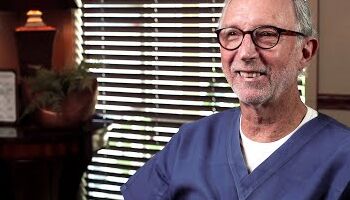 Image Title: Oral Surgery
Effective solution with relaxing treatment
Read Transcript
Effective solution with relaxing treatment
At Fielder Park Dental, we make oral surgery comfortable by obtaining good local anesthesia with Novocaine, and what we call enteral sedation, which is basically taking a tablet, that's more like a sleeping pill, or a tranquilizer. If we absolutely need to, well, we have nitrous oxide, of course. And if we absolutely need to, we can have IV sedation.
You'll appreciate:
Dentists with decades of combined experience, including many hours of advanced training in surgical procedures
Comfortable semi-private treatment rooms
The option of receiving dental sedation to help you relax
Same-day appointments if you need immediate attention
Flexible scheduling, including early morning appointments
Think you may need an oral surgery procedure? Call us today at 817-275-4817.
Restore Your Mouth's Health With Dental Surgery
Teeth need to be removed for many reasons. Sometimes they are too damaged to save, or you may need to make room for dentures or other restorations. Our dentists can perform most extractions, though we often refer more complex wisdom teeth removal to an oral surgeon. You can also receive these procedures:
Bone Grafts – With our implant expertise, it's no surprise we perform treatments that prepare your jaw for dental implants. A graft strengthens your jaw by spurring new bone growth.
Sinus Lifts – This procedure adds height in your upper jaw to make more room for implant placement.
Gum Grafts – We can perform a graft to restore gums damaged by disease or other factors. Instead of a graft, you can choose the Chao Pinhole® Surgical Technique, a treatment that involves no incisions or stitches. Dr. Mercer is one of the only dentists in the area who can perform this minimally invasive surgery, which also helps eliminate tooth sensitivity.
Stay Calm & Relaxed With Dental Sedation
There's no need to feel anxious about oral surgery procedures with the option of receiving dental sedation. To remain relaxed throughout your treatment, you can receive fast-acting laughing gas (nitrous oxide) or a calming oral sedative. There's no added charge for laughing gas!
For oral surgery in Arlington, call Fielder Park Dental at 817-275-4817 or request an appointment online.