Receive a Fast Response During Dental Emergencies in Arlington
You can't plan for dental emergencies in Arlington. But you can find a practice experienced in dealing with them, so you'll receive fast and expert treatment when it really counts.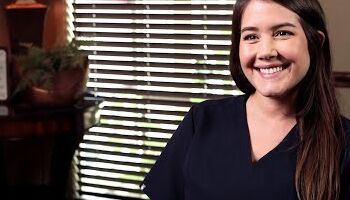 Image Title: Dental Emergencies
On call at all times
Read Transcript
On call at all times
When an emergency occurs and you have a dental accident or an emergency, our office is on call 24-7. We have an answering service and we are there for our patients at all times for any kind of dental emergencies and we're able to take care of them.
Our team will:
Quickly respond to your inquiries about emergencies, even after hours or on weekends
Offer you a same-day appointment, if possible
Stabilize you and relieve your discomfort ASAP
Repair your damaged smile with restorative procedures like fillings, root canals, or dental crowns, as needed
Offer you dental sedation to ensure your comfort
Our extended hours make it easy to see us in an emergency. We're open at 7:00 a.m. five days a week. If you need to see us in a hurry, call us at 817-275-4817. After-hours emergency calls are routed to a dentist on call.
Find Many Treatments to Relieve Your Dental Pain
Whether your dental pain comes from an infection or a broken tooth, the Fielder Park Dental team will have you feeling better fast. Among the treatments we use to relieve your discomfort:
Tooth Fillings – Cavities can be painful and, left untreated, can result in the loss of teeth. Our dentists can mend many cavities with fillings. For the most natural-looking repair, we'll use tooth-colored composite fillings.
Dental Crowns – We use crowns to repair cavities that are too large for fillings. A crown can also fix a cracked or broken tooth. It will look, feel, and function the way it did before your injury.
Root Canals – An infected tooth often results in a painful toothache. If not treated, the tooth must be removed. A root canal not only relieves your pain but also saves your tooth. This saves you the hassle and expense of tooth replacement.
Gum Disease Treatment – Our dentists can eliminate gum tenderness and bleeding with a deep cleaning treatment. If receding gums are causing problems, we can repair them with a gum graft or an incision-free procedure called the Chao Pinhole® Surgical Technique.
You can receive dental sedation if you need it for any procedure. Unlike many practices, we charge no added fee for laughing gas.
Call Fielder Park Dental at 817-275-4817 for a speedy response to dental emergencies in Arlington. For less time-sensitive treatment, you can schedule an appointment online.