Our Dental Implants in Arlington Can Change Your Smile & Your Life
Years ago, people with missing teeth were limited in their choices for replacement teeth. These days, however, that's not the case. With Arlington dental implants from Fielder Park Dental, you have fantastic options for teeth replacement. Your dentist here can use teeth implants to help you: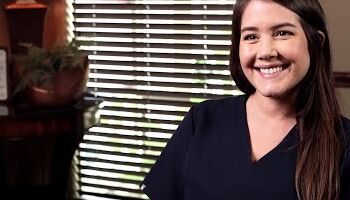 Image Title: Dental Implants
Regain form and function for a missing tooth
Read Transcript
Regain form and function for a missing tooth
Implants are a great option for people with missing teeth, because they give you back the form and function of having a natural tooth there. Whether it's missing one tooth or whether it's missing all of your teeth, implants are a great way for you to be able to be confident in your smile. Whether you're just talking to someone or whether you're eating at a restaurant and know that your smile is going to be there and be comfortable for you.
Enjoy a full, beautiful smile you'll want to show off everywhere
Take pleasure in your mealtimes again
Look younger, more attractive, and more vibrant
Improve your oral health and help prevent other health issues
Keep your jawbone healthy and your facial structure intact
Make better first impressions in your social life
Say goodbye to your loose, floppy dentures
Come find out what teeth implants are all about. Call Fielder Park Dental today at 817-275-4817 to schedule an appointment as early as 7 a.m. New patients without insurance will receive a complimentary consultation and CBT scan.
Revive Your Smile With Teeth Implants
The technology behind teeth implants has grown by leaps and bounds over recent decades. Today, implants are usually made from medical-grade titanium because it was discovered that this metal actually fuses with your jawbone and becomes one with it. The fusion process means that implants make an excellent base for securing all kinds of replacement teeth, from single crowns to full arches of fixed teeth.
Our dentists are highly experienced in implant dentistry. For example, Dr. Mercer is a member of the International Congress of Oral Implantologists, and Dr. Saunders is a member of the American Academy of Implant Dentistry. In addition, we'll use a 3-D CT scanner to help design your implant treatment plan, so you can feel confident in our implant expertise. If you're nervous about your procedure, oral sedation or complimentary nitrous oxide (laughing gas) can put you at ease.
Below are some of the implant options that may be available to you for replacing your missing teeth:
Single Implant With a Crown – Your dentist here will insert a single implant into your jaw where your tooth is missing. After the implant has fully fused with the bone, we'll anchor a beautiful new crown to the top of it to give you back your biting and chewing ability.
Implant-Supported Bridge – Rather than anchoring to your natural teeth like a traditional bridge, this restoration will use two or more implants for a base. You'll get your teeth back and, as with all implant restorations, protect the health of your jawbone.
Implant-Retained Dentures – You've never had conventional dentures that fit this well! Your teeth will be secured using a system of snaps and balls, so you'll be confident they will stay firmly in place without slipping.
Implant-Supported Dentures – These are our best-performing dentures, as they anchor to a secure metal bar that is attached to your implants. They offer superior comfort and stability and are designed to only be removed by your dentist.
All-on-4® Dental Implants – This innovative technique allows us to secure a full arch of replacement teeth using just four precisely placed dental implants. Unlike traditional dentures, you'll never have to remove these teeth for cleaning or care.
Don't wait another day to get started on your new and improved smile! Call Fielder Park Dental today at 817-275-4817 to schedule your consultation for Arlington dental implants. You can also make an appointment online.